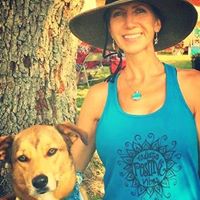 From Soul Anchor Artist, Adelia Spivey "My designs are a unique celebration of our beautiful coast.  They incorporate my photography (mostly of Wrightsville Beach) and shells I've collected.  People often think at first that they are viewing gemstones or glass, and I love the fun surprises when they realize they are actually seeing an essence of our beautiful beaches instead."
Soul Anchor's ocean inspired designs are created by Adelia Spivey.  The majority of the photos she transforms into unique wearable works of art were taken on the beautiful North Carolina coast. Most of the shells used in her designs were also found by Adelia along with friends & family who have contributed to this collection used to create her designs.
Do you have a special photo of your own that you'd like to see made into a necklace or earrings? Custom orders are welcome.
10% of Soul Anchor profits support the mission of Mercy For Animals. All animals deserve kindness and respect. Mercy For Animals is giving them hope.