About 2 Chicks With Scents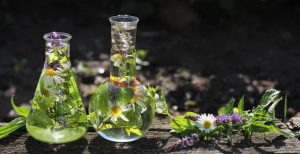 Hand poured Eco friendly soy candles, organic homemade bath and body products, and jewelry.
We are firm believers in the energy that Mother Earth supplies us with as well as the amazing benefits of aromatherapy when paired with therapeutic grade essential oils. We are also practitioners of holistic healing. These are some of the many reasons we tell our customers that our candles and body products not only smell good but they do good things for you. Because of our beliefs we only use the purest therapeutic grade essential oils in all of our products; and all organic ingredients. We are an Eco-Friendly small business local to Wilmington NC. We specialize in small batch hand poured soy candles with intention and aromatherapy benefits and all organic body and pet products. By keeping our business local, we support our city both inside he city limits as well as rural areas.